The Adult Day Center of Westerly has been a cornerstone of this community for more than 40 years. At ADCW, PACE staff bring together the depth and expertise of a PACE organization with the welcoming feeling of a local day center. The staff of ADCW are professionals with years of experience caring for older adults. They take the time to understand each participant's needs and goals. Whether you are at the Adult Day Center of Westerly for medical oversight or just for the good company, we have the facilities and staff to accommodate you.
Our day center doesn't just serve older adults in Westerly. We also serve these areas:
Hopkinton, RI
Richmond, RI
Charlestown, RI
Wakefield, RI
Stonington, CT
Pawcatuck, CT
Day Center Activities
The staff at ADCW are dedicated professionals who strive to make a difference in the lives of older adults. So we stop at nothing to engage PACE participants and ADCW members. From drum circles to painting and mini-golf, the activities at our day center are as varied as our attendees. Check out some of these frequent activities:
Floor bowling and shuffleboard
Sing-alongs
Water-color painting and drawing
Card games
More than any other activities, social interactions must be top of mind for older adults. Keeping social connections strong is linked to improved cognitive function and improved health outcomes. So PACE staffers are trained to encourage discussions and collaboration during day center activities.
Home Away from Home
For most families in southern Rhode Island and eastern Connecticut, t
here just aren't enough hours in the day. Time together can be bogged down by errands, chores, and other concerns.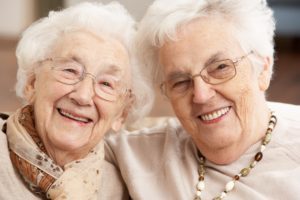 That's why PACE-RI works so hard to make our adult day program as all-inclusive as possible. The services at Adult Day Center of Westerly cover a wide range of health needs and lifestyles, from dementia care to life enrichment activities.
The Adult Day Center of Westerly is a second home for many PACE participants and day center attendees. Spending time with friends and staff at ADCW makes the space feel vibrant and welcoming. In many ways, the older adults that visit the Westerly day center are more connected to their community than ever before.
What will your ADCW story be? Do you want to paint along with your friends, or play horseshoes on a sunny afternoon? Maybe you just want a good conversation over a cup of coffee in the morning. No matter what draws you to the Adult Day Center of Westerly, our team is here to help. Call us today for more information about our day center and the PACE health plan. We can't wait to see you there!
PACE Health Plan at ADCW
PACE-RI's health services at ADCW are a great way to integrate care in everyday life. The PACE program allows families to reclaim their time together by eliminating health concerns from the equation. Our holistic approach ensures that our team takes care of the whole person, and you're not just a name on a chart. Here are some of the services PACE participants in Westerly can look forward to:
Transportation to appointments and the day center
Medication management and delivery
Regular primary care check-ups
Specialist visits
Best of all, PACE Organization of Rhode Island takes care of older adults all over southern RI! We provide transportation to and from the day center, making it easy to attend when you want to. No matter your needs or acuity level, PACE-RI has the services to suit you. Call 401-490-4176 to find out if you may qualify for our health plan, or to sign u