What is post-acute care?
Post-acute care is the phase of recovery after someone has received treatment for a serious medical condition. It can last anywhere from days to months, depending on the severity of the illness and how long it took to recover. It's also called continuing care or rehabilitation services. The primary goal of post-acute care is to prevent another hospitalization or major complication that could be life-threatening. 
The following are some benefits of this type of post-acute primary care:
Patients have access to skilled nurses, therapists, doctors, and other professionals who specialize in their specific needs




These teams work together with patients' families to make sure all needs are met through their recovery process




Patients can learn how to manage their condition and prevent future complications




Costs are often covered by Medicare and other insurance plans




Patients are able to return home, if possible, with the medical support they need to recover fully.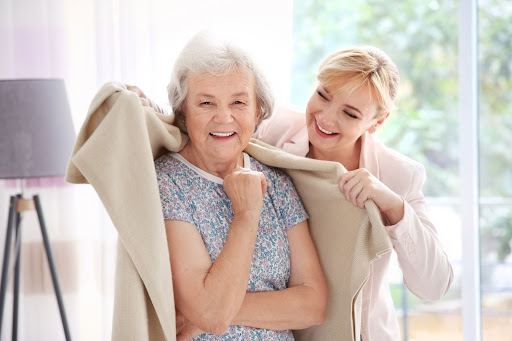 Here are some examples of post-acute care services:
Skilled nursing visits, physical therapy sessions, occupational therapy sessions, speech and language pathology evaluations or treatments, medical social worker support, personal care from nurses or aides.




There are a variety of options for post-acute care depending on the patient's diagnosis and needs. Here they are:

Hospitals, rehabilitation hospitals or centers (also called rehabs), skilled nursing facilities (SNFs)
Hospitalization may be needed to treat a serious illness. Rehabilitation is not always offered in the hospital setting but can occur anywhere from several days to weeks after discharge. Skilled nurses will also visit at home for continued care.




If a patient is undergoing rehabilitation to recover from surgery or another major illness after leaving the hospital, they will stay in the rehab facility for roughly 21 days on average, while receiving treatment five times per week. Patients can also receive daily nursing care if needed.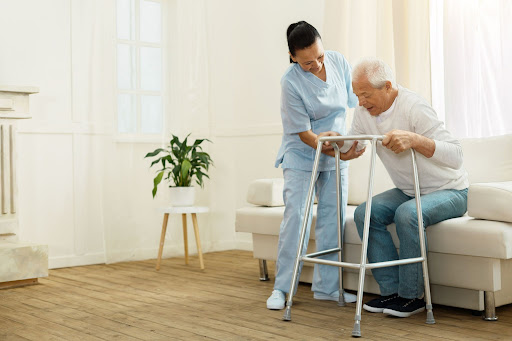 Home health Agencies (HHA)
If a patient is recovering from being hospitalized without needing skilled nursing, visits from nurses or aides can provide care in the comfort of their own home. This includes medication management and medical supplies such as oxygen tanks for patients with respiratory issues.

Patients are typically seen by nurses one to three times per week for up to six months, depending on their needs and progress during recovery.




After leaving the hospital, patients can receive therapy services in their home as well as medical supplies such as oxygen tanks if needed through a

home health agency

(HHA).
Continuing care retirement communities (CCRCs)
These are long-term, continuing care facilities where residents typically live in one part of the facility and receive post-acute or skilled nursing on another floor. Residents pay a monthly fee that may be partially covered by insurance; this includes housing, meals, health services like physical therapy and occupational therapy, social activities, and more.




The length of stay depends on the patient's needs, but they may be able to live at a CCRC for months or years without ever needing long-term care services like skilled nursing or hospice.
Skilled nursing facilities (SNFs)
If a patient is recovering from surgery or another serious illness and needs skilled nurses around the clock, they may choose this option. This includes attendance from nurses for medication management and medical supplies such as oxygen tanks if needed. Patients typically stay at least two weeks in SNFs before going home or moving on to another type of post-acute care.



Here at PACE-RI, a primary goal is to provide a full range of post-acute care, from home health services to continuing care in retirement communities. Learn more about our programs today!